Purchase Order Software
Official Accounting utility is helpful for small to large business sectors to easily access and maintain company records without any complexity. Purchase Order Software keeps track of Customer, Vendor and Inventory records for monitoring business performance.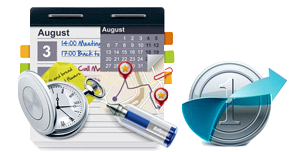 Inventory Management application generates sales and purchase order reports and invoices (memos) to analyze the financial health of Company. PO Database Manager tool has been designed for the business managers, accountants, and other invoicing staff to approve the Sales/Purchase/Inventory process and to control the Customer/Vendor balances.

Software Features
Easy record management :

Helps user to easily process, manage and control entire business sales/purchase and item details in real time.

Simple record updation :

Allows user to modify and update purchase and sales order records quickly.

Useful report generation :

Facilitates to create and generate professional, customized and printable purchase orders, reports, summaries etc.

Quick search facility :

Facilitates customers with advanced search option to easily find out sales/purchase transaction records in between specific time interval according to your own respective way.

Customized solution :

Supports user in customizing and creating business reports according to Company's specific need and requirements.

Password protected application :

Provides full security with advanced password protection feature to control and manage sales/purchase order process in secure way.

Centralized control :

Offers centralized control over Sales/Purchase order process, Financial billing management, Store management etc of any Company or Organization.

Backup and restore facility :

Facilitates with backup and restore options to prevent user from data loss problems.

Intuitive interface :

Provides intuitive interface for managing and controlling small business software solutions.

Related Link for: Purchase Order Software